With its recently announced U.S. plant closures and layoffs, General Motors isn't exactly on President Trump's good side these days. Which makes things a little awkward, because he just got one of its latest models.
You might not know that, though, because the all-new presidential limousine hasn't generated any fanfare – from either side of the strained relationship.
The replacement for the famous Obama-era Cadillac "Beast" first appeared in New York on Sept. 23, when it picked Trump up at the Downtown Manhattan Heliport and took him to Trump Tower, ahead of his appearance at the U.N. General Assembly.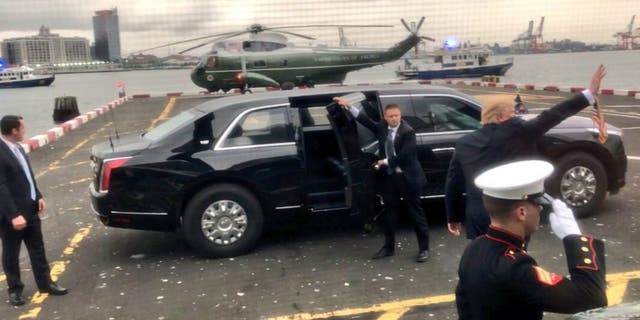 The heavily armored car is the result of a four-year, $15.8 million GM project, and is one of the most high-tech vehicles in the world. The contract reportedly covers a fleet of about a dozen identical vehicles.
But neither Cadillac nor the White House heralded its arrival. Aside from a response to a Fox News question posted to the private Twitter account of GM's head of product planning and Cadillac, Mark Reuss, said "Very proud of our team. #America #Cadillac," there hasn't been a peep from the automaker. And its deployment was only tacitly announced in a U.S. Secret Service post.
Even the Tweeter in Chief, who once commissioned a line of "Trump Edition" Cadillac limousines, hasn't typed a character about it – even as he has used the platform to berate GM for its recent business decisions.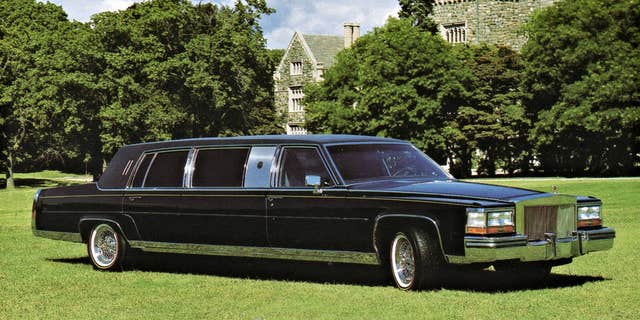 This is in stark contrast to 2009, when the first-generation Beast was unveiled ahead of its formal debut at Obama's inauguration with a lengthy press release, accompanied by official photos from GM.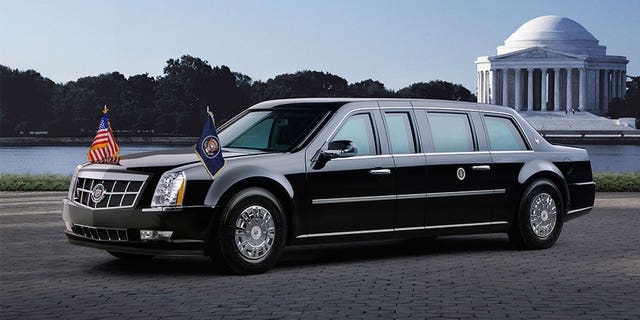 "As Americans celebrate the inauguration of a new president of the United States next week, another new Cadillac will grace Pennsylvania Avenue to lead the proceedings. President Barack Obama will ride in an all-new Cadillac Presidential Limousine, continuing a long tradition of Cadillac limousines that have served many U.S. presidents," it read.
"Cadillac is honored to again provide a new Presidential Limousine," wrote then-Cadillac boss Mark McNabb. "This is a great American tradition that we're delighted to renew with an all-new car featuring the best of Cadillac's dramatic design and technology."
A Cadillac spokesman confirmed the company won't be putting out similar announcements this time around.
"We are not able to comment. This is all done through the Secret Service," he said.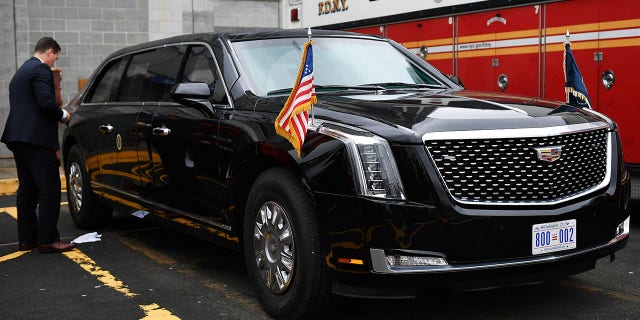 But while the technical details of the limousine are top secret, there are no regulations that prevent Cadillac from touting its involvement – as it did the last time. So why isn't it taking greater advantage?
"The difference between Obama and Trump is the difference between day and night. Generally speaking, being associated with Prez Obama was almost always positive. Being associated with Trump is risky biz," Michael Bernacci, a marketing professor at the University of Detroit Mercy, wrote in an email.
Sam Abuelsamid, a senior analyst at Navigant Research, agreed.
"I'm actually not at all surprised that GM is keeping a low profile this time," he said. "Making a big deal about it runs the risk of a backlash from either or both sides of the political spectrum."
Things are very different over in Russia, where President Putin has been going out of his way to promote his new Aurus limousine, even taking it for a spin himself on a Formula One track.
It's the flagship of a new brand of luxury vehicles developed by the Russian government for use by officials and sold commercially, possibly to other heads of state.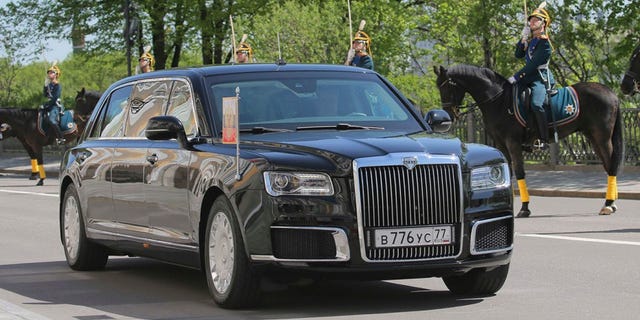 Trump's limo is exclusively for use by the executive branch – and isn't even based on a retail Cadillac model. While it's been designed to like a sedan, it's built on a truck chassis and uses the headlights from a Cadillac Escalade. That was also true of the 2009 edition.
"I don't think that there is much of a product halo to be gained from this particular vehicle, since it really doesn't share anything with any production Cadillac," Abuelsamid said.
Cadillac's U.S. sales are flat this year, and it will be eliminating three of the four existing sedan models by the end of 2019. That would leave it with just one in showrooms,  in a lineup of SUVs. The White House did not respond to a request for comment on this report.