Les Moonves, the former CBS head who resigned earlier this year amid sexual misconduct allegations, was hit with a new accusation by an actress in a report Wednesday.
The alleged encounter between Moonves and actress Bobbie Phillips took place in March 1995 after her talent manager, Marv Dauer, set up a meeting, according to The New York Times.
The actress went to the Warner Bros. studio in Burbank, California for her sit down with Moonves, who reportedly said he'd "set" her "up with John Levey," the casting director for the television show, "E.R."
At the time of the meeting, Moonves was the president of Warner Bros.Television.
Moonves reportedly left a message for Levey before directing Phillips to an easel that outlined various projects going on at the company.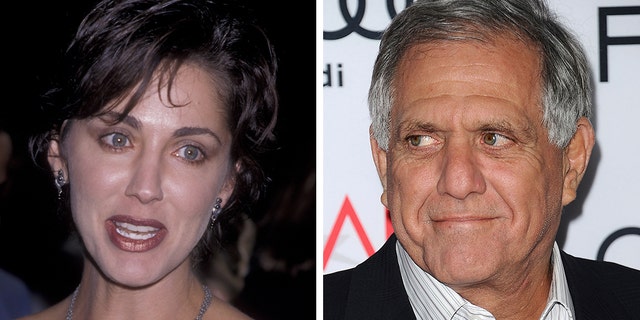 CBS CHIEF LES MOONVES STEPS DOWN AMID SEXUAL MISCONDUCT ALLEGATIONS
Phillips claimed to The Times that when she turned around to look at Moonves, she realized that he'd unbuttoned his pants and displayed his penis to her.
"Look how hard you make me," he allegedly said to Phillips.
"Be my girlfriend and I'll put you on any show," he allegedly told her before forcing her to the ground and making her give him oral sex, according to the report.
The encounter was interrupted by Levey reportedly calling Moonves back, at which point he went to his desk.
"I felt my blood rushing in my body," Phillips told The Times. "I was vibrating. I can still feel it."
She recalled taking hold of a bat in the room and wanting "to use the baseball bat to knock his head off."
She ultimately fled the room, the report said.
JULIE CHEN MOONVES RETURNING TO CBS TO HOST 'BIG BROTHER' AFTER HUSBAND WAS OUSTED FOR SEXUAL MISCONDUCT
In response to The Times' report, Moonves said he "strongly believe[s] that the sexual encounter with Ms. Phillips more than 20 years ago was consensual."
Fox News' attempts to reach Moonves were unsuccessful.
Following the alleged encounter, The Times reported that Phillips told Dauer that the sit down didn't go "very well" and that she didn't "want to talk about it."
And after an extended offer from Moonves,  through Dauer, to set her up with producers in the industry, Phillips said "absolutely not" and to "keep him away from" her, according to the outlet.
"I didn't want to push her, but she told me he violated her," Dauer told The Times. "He must have done something awful."
The embattled former executive resigned from his post in September as CBS Chief Executive Officer after multiple women came forward to accuse him of sexual misconduct in a pair of New Yorker articles authored by Ronan Farrow.
Fox News' Tyler McCarthy and Samuel Chamberlain contributed to this report.