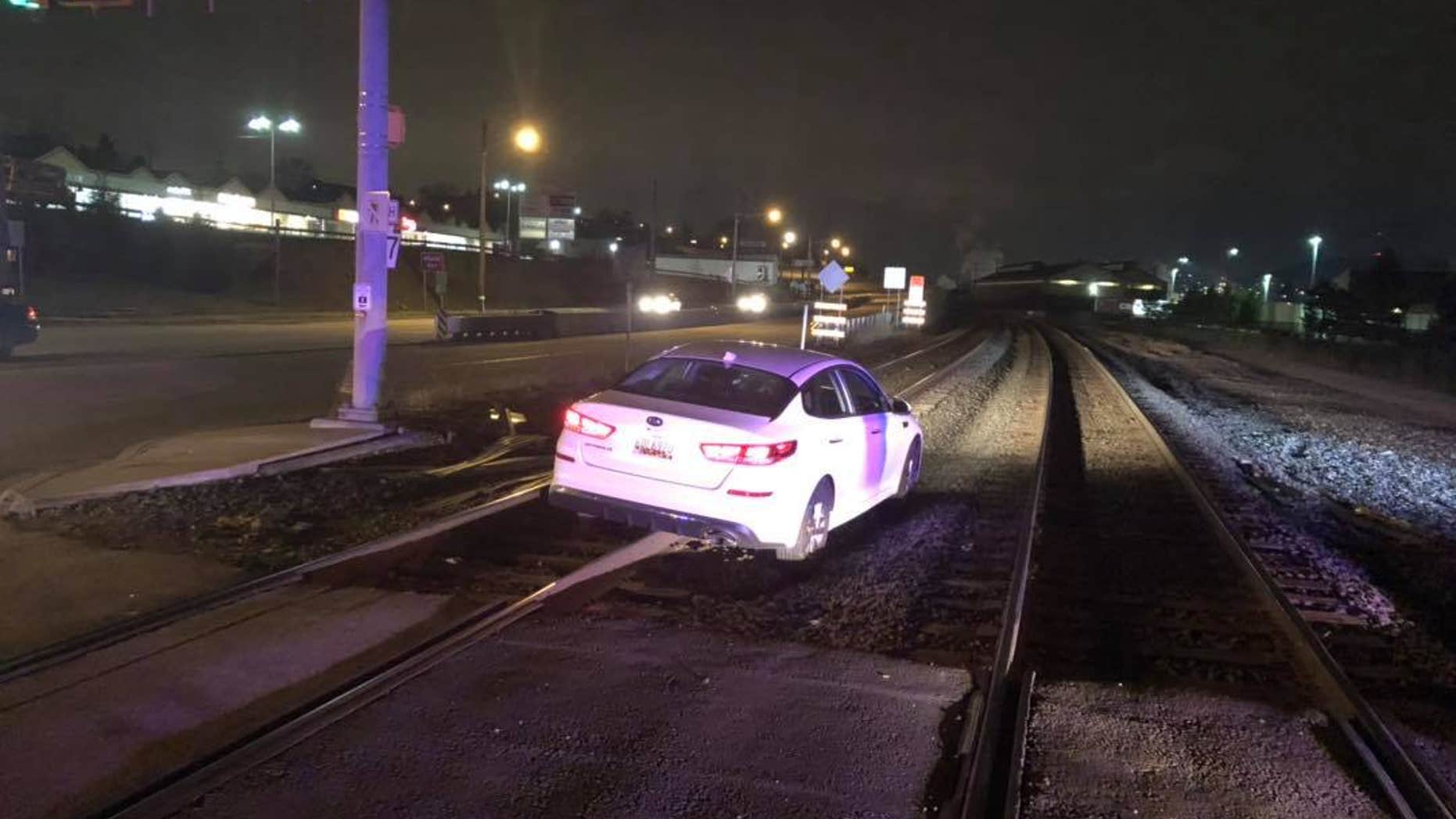 If your GPS told you to drive onto train tracks, would you do it?
One woman in Pennsylvania said she did.
Around 10 p.m. last Wednesday, the Duquesne Police Department responded to a call about "a vehicle on the railroad tracks" off State Route 837, the department wrote in a Facebook post.
Officers from a woman from Sewickley, roughly 15 miles northwest of Pittsburgh, had driven onto the tracks because "her GPS advised her to go this way."
WATCH: TOP OF CITY'S CHRISTMAS TREE SNAPS OFF
"The female was 100% sober and had no medical conditions affecting her decision-making," police said.
The woman's vehicle was towed from the tracks and she was cited for careless driving.