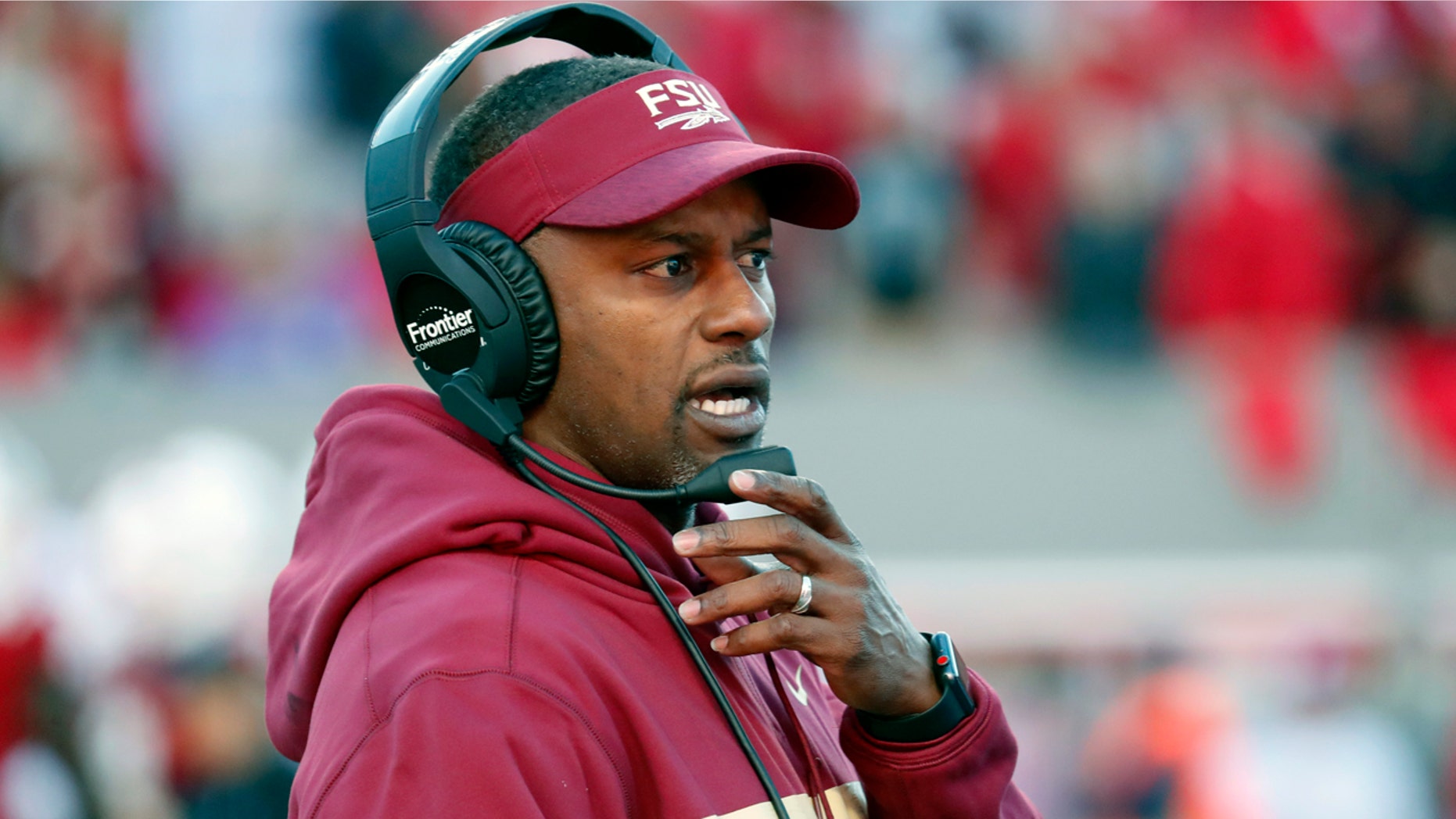 Florida State University's president took to Twitter Sunday to call out a fan's Facebook post calling for the lynching of first-year head football coach Willie Taggart.
"A recent racist social media post aimed at our football coach is ignorant and despicable," University president John Thrasher wrote on the school's official Twitter account. "I speak for the entire FSU community in expressing our disgust and extreme disappointment, and I am glad the state attorney is investigating. Coach Taggart has our full support and as true Seminoles know, he is a respected member of the FSU family."
Florida State wrapped up a disappointing 5-7 campaign under Taggart with a 41-14 home loss to in-state rival Florida on Saturday. The loss snapped FSU's five-game winning streak over the Gators, secured the Seminole's first losing season since 1976 and ensured the program would not reach a bowl game for the first time since the 1981 season.
Many fans took to social media to express their disappointment, but one Facebook post included a meme depicting Taggart, who is black, being lynched, along with the words: "Believe in something. Even if it means sacrificing your rep." The Tallahassee Democrat reported that the poster responded to a critical comment by writing: "I'm dead F—– serious. This is how far I'm willing to go to get rid of this clown."
WATCH: NORTH CAROLINA, NC STATE GAME ENDS IN BRAWL AFTER OVERTIME
The Facebook post has since been taken down.
Taggart previously coached at Western Kentucky, South Florida and Oregon before being hired by Florida State to replace Jimbo Fisher, who departed after last season to take the head coaching job at Texas A&M.
The Associated Press contributed to this report.