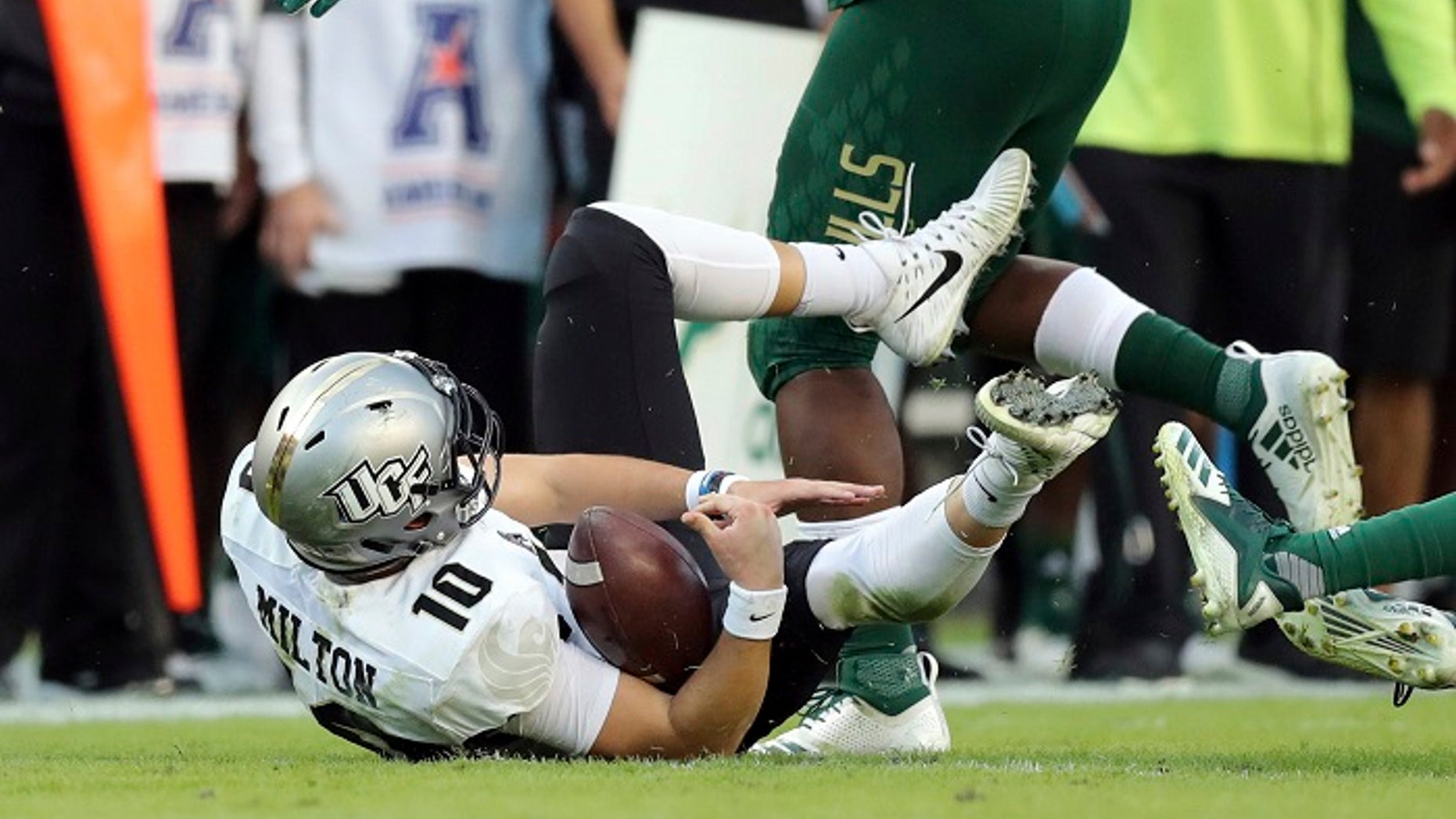 University of Central Florida quarterback McKenzie Milton was carted off the field during a game against South Florida Friday after he suffered a gruesome knee injury.
Milton, 21, a Heisman Trophy hopeful, was tackled at the end of a 5-yard run in front of the South Florida bench with 11:17 remaining in the first half. Milton was seen grabbing his knee after the tackle as the training staff immediately rushed over to help the athlete. Videos of the incident showed Milton's knee bend.
Players from the University of Central Florida and University of South Florida surrounded the quarterback in a show of support. As Milton was carted off the field, he gave a thumbs up to the crowd who cheered for him.
Milton is considered one of the best college quarterbacks and has led his team to 23 consecutive wins, the nation's longest winning streak. He came in eighth during Heisman Trophy voting last year. The eighth-ranked Knights are trying to complete a second consecutive undefeated regular season.
Milton, a junior from Hawaii, underwent successful surgery on Friday night at Tampa General Hospital, ESPN reported. The surgery was meant to "stabilize his knee and repair other undisclosed issues," the media outlet reported.
UCF was able to defeat South Florida 38-10, remaining unbeaten and improve their record this season to 11-0.
The Associated Press contributed to this report.