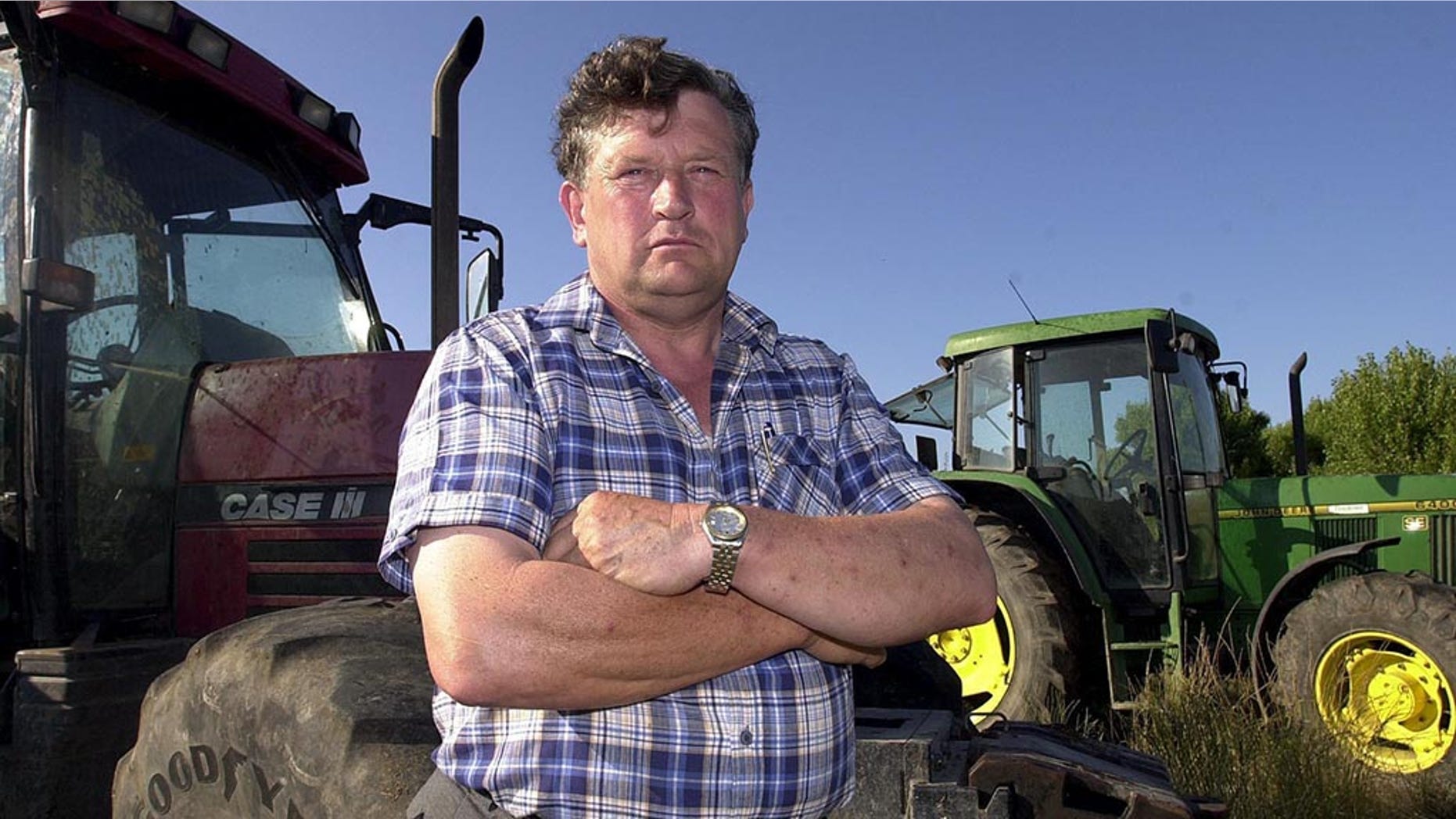 A farmer died after his dog knocked over a lever in his forklift truck, causing it to move forward and push him against a gate, causing fatal injuries, an inquest heard on Friday.
Derek Mead was constructing a rock garden at his residence in Hewish, near Weston-super Mare, in Somerset, England, on June 4, 2017, the BBC reported.
The 70-year-old farmer left his furry friend, a Jack Russell terrier, inside the machine as it was running but left it in neutral as he went to open the gate leading to his land, the Evening Standard reported. The dog was believed to have knocked the lever, sending the forklift forward.
US, BRITAIN MOURN LOSS OF SYRIAN ACTIVISTS
Simon Chilcott, with the Health and Safety Executive, told the inquest it appeared the dog was trying to see where Mead was going and may have been jumping.
"He has jumped up or put his paws up and knocked the shuttle lever, which would have put the vehicle in a forward motion," Chilcott said.
Peter Harrowing, the assistant coroner, called it a "tragic accident."
"The most likely explanation is that the dog… inadvertently moved the shuttle lever, causing the forward motion… which sadly trapped Mr. Mead against the solid gate, causing injuries which he did not survive," he concluded.
LONDON POLICE TARGET 'MOPED BANDITS' BY DRIVING INTO THEM IN NEW CRIME-FIGHTING TACTIC
The farmer died from spinal fractures and traumatic asphyxia. He was pronounced dead at the scene.
His son, Alistair Mead, found his father after the incident.
"We stopped and I could see Dad's legs at the front of the machine," he told the inquest. The son said he discovered the dog inside the machine.
"He was doing what he loved and had been doing since he was a young boy," Mead's family said in a statement following his death.