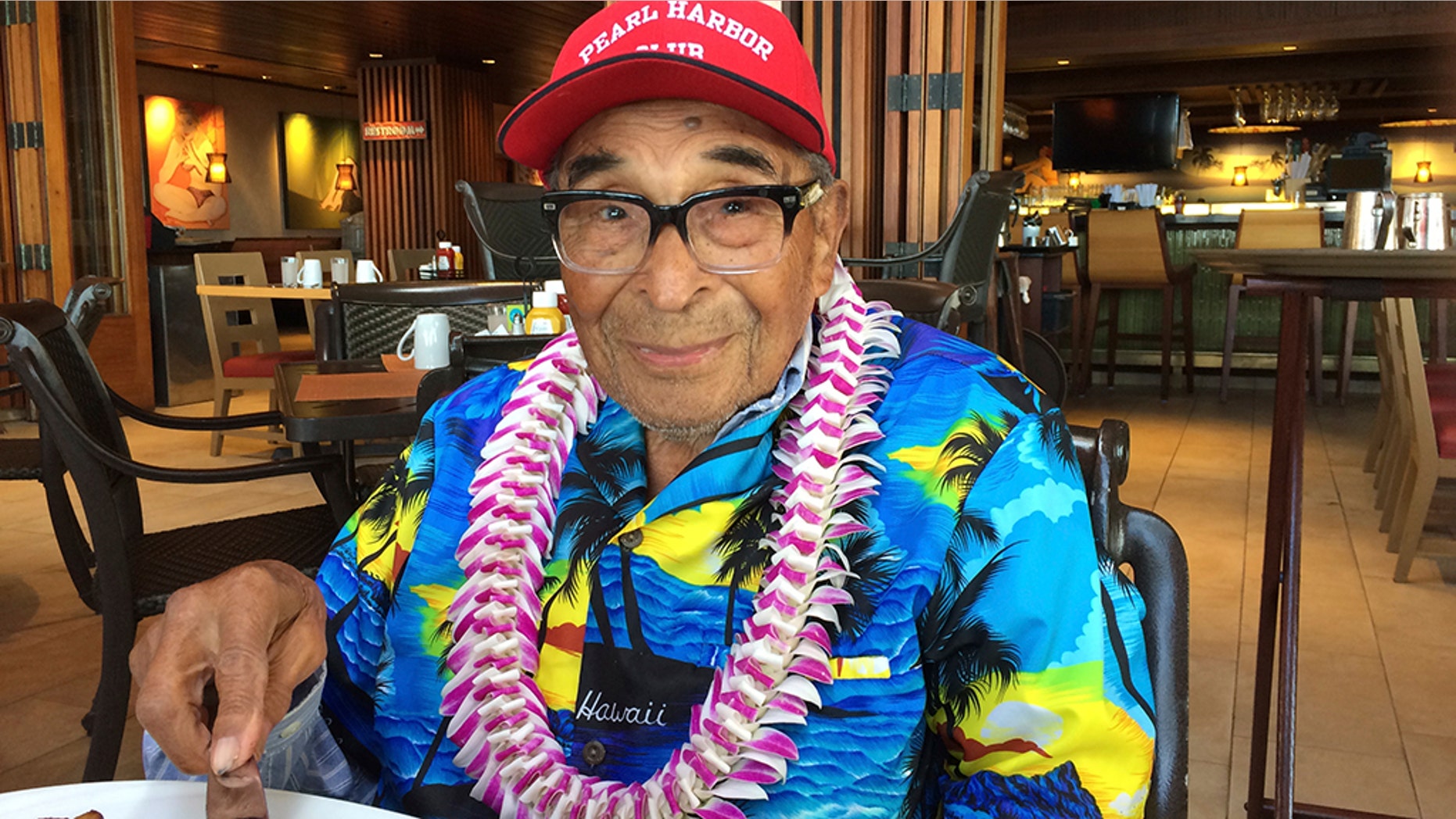 Ray Chavez, the oldest surviving veteran of Pearl Harbor, died Wednesday in California at the age of 106.
"Ray was the epitome of the greatest generation," said Richard Rovsek, a trustee of the nonprofit Spirit of Liberty Foundation in Rancho Santa Fe, The San Diego Union-Tribune reported. "He was always proud to be an American and proud of the military."
Kathleen Chavez, who had been her father's live-in caregiver for more than 20 years, said Ray who'd been in hospice care, asked to be buried at Miramar National Cemetery in San Diego.
He was born in San Bernardino in 1911 and grew up in San Diego's Old Town and Logan Heights communities; his large family ran a wholesale flower business, the news outlet said.
At 27, in 1938, he joined the Navy and was stationed with the minesweeper Condor at Pearl Harbor. On Dec. 7, 1941, he was a seaman first class; after the attack, he spent the next nine days on continuous duty in and around Pearl Harbor, the paper said.
He once said the horrors he saw at Pearl Harbor left deep trauma.
His daughter, who was adopted in a San Diego orphanage in 1957, added that "he never saw himself as any different from the other men he served with. He'd always say, 'I'm no hero. I just did my job.'"
She told The Union-Tribune her father was the child of Mexican immigrants, and although he experienced racism and discrimination in childhood and in the Navy, he remained a proud American.
Chavez, who loved nonfiction books and was into travel, spent 30 years as a groundskeeper at the University of California, San Diego, and then ran his own landscaping and grounds keeping business in the Poway area until he retired at 96.