"Hee Haw" star Victoria Hallman told Fox News Thursday she was in absolute shock that her co-star and beloved friend, country music legend Roy Clark, had passed away.
Clark died on Thursday at his Tulsa, Okla., home due to complications from pneumonia. He was 85.
"I'm just stunned," admitted Hallman while fighting back tears in an exclusive interview with Fox News. "He was having trouble with his back, but that's about it. None of us had any idea he was so ill. We knew physically he was breaking down from all the traveling and everything he has always done, but we weren't aware he was in danger of leaving us so soon. But it's been very cold here in the South, in Tulsa. I just have to assume something happened to him because of the weather and he just never recovered."
Hallman said the last time she saw Clark was two years ago in Nashville for a memorial honoring a "Hee Haw" producer who had passed away.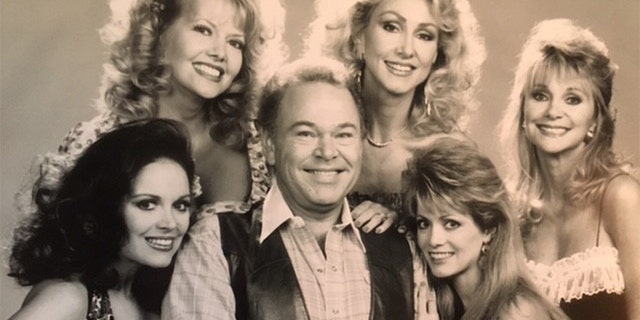 "When I walked in, Roy was already playing and singing," she recalled. "It was so poignant to see Roy doing what he loved… He had a hard time getting around, but just to see him rather up in age now, playing this lovely song… I just stopped and listened… You know, Roy was completely untrained as a musician. He was just one of those people you would call a natural. He could just pick up any instrument and begin to play it. His gift was God-given. He was born to entertain."
Hallman also described Clark as charismatic and comical, someone who was always willing to make anyone in his presence laugh.
"He must have come out of the womb being funny," she chuckled. "He always kept us laughing on 'Hee Haw.' I remember one time in Nashville, we were talking with [co-star] Ralph Emery about how I was hired… Ralph said, 'It was very quickly that they started using [Victoria] as a Hee Haw Honey.' And Roy said, 'Well, I guess we did. Doesn't take me long to notice a girl.' He just cracked us up."
Hallman's rep, Ruth Elkins, who also knew Clark, insisted that even while the entertainer was faced with health woes as he became older, music still remained his greatest passion.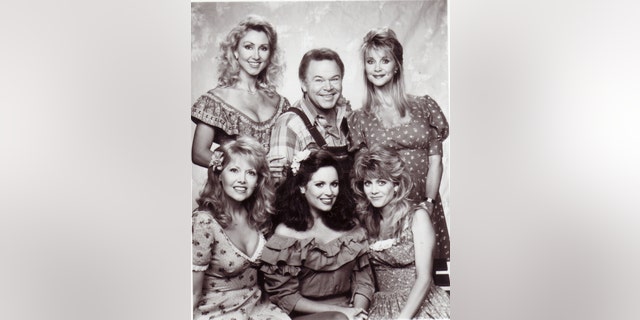 "I remember one time he had surgery, I believe for his gallbladder," she said. "Not long after, he was on stage for over two hours performing. He just loved the audience and they loved him back."
Elkins said that she too had no idea anything was wrong with Clark.
"Let's be real," she said. "Back a few years ago when he had problems walking, we thought that was it, we would never see Roy Clark again. But then he came walking with a cane and that smile. Bob Hope said it one time, 'Roy's face was like a fireplace.' It lit up the room and you felt that warmth."
Elkins added Clark quickly bonded with the cast on "Hee Haw."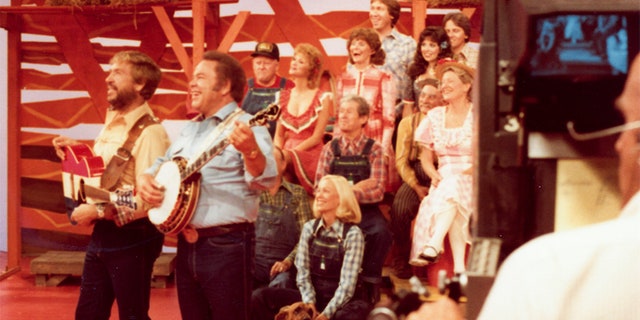 "On 'Hee Haw,' if anyone ever made any mistakes, Roy never got angry if they had to do a retake," she said. "He laughed it off. And sometimes they kept it in! I never heard anyone complain about working with Roy."
"He was just so lovable," said Hallman. "He would say he's never met a stranger."
Clark was the "Hee Haw" host or co-host for its entire 24-year run and headlined the hit TV show for nearly a quarter century. The country music and comedy show's last episode aired in 1993, though reruns continued for a few years thereafter.
Clark told the Associated Press in 2004 that "Hee Haw" was like a family reunion.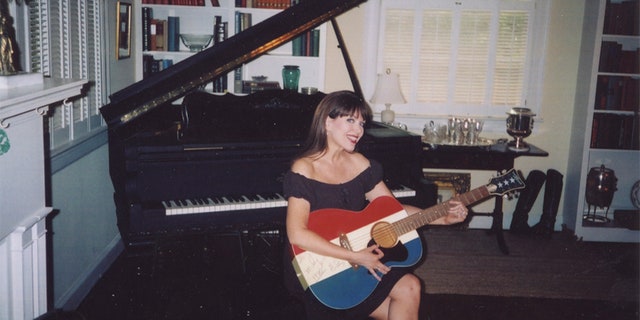 "We became a part of the family," he said at the time. "The viewers were sort of part owners of the show. They identified with these clowns, and we had good music."
Clark said the hourlong program of country music and corny jokes capped off his career.
"This was the icing on the cake," he said. "This put my face and name together."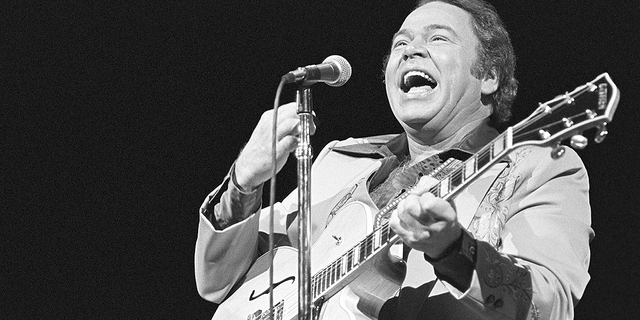 Fox News' Sasha Savitsky and the Associated Press contributed to this report.