Fort Lauderdale, Fla. – A Broward election official said late Thursday that the county had uploaded the results of its recount two minutes after the state's 3 p.m. deadline – making the machine recount tally void. Instead, the results from last Tuesday's election will stand until manual recount totals come in Sunday at noon.
In another direct accusation of deliberate misconduct by Florida election officials, GOP Senate candidate Rick Scott's campaign accused embattled Broward County Supervisor of Elections Brenda Snipes of intentionally submitting late results to invalidate them. In the recount, Scott's Democratic opponent, incumbent Sen. Bill Nelson, lost more votes than Scott — a net gain of 779 for Scott.
The news of the bungled ballot count comes after Snipes boasted about never missing a deadline.
"We are excited to be at this point," she said Thursday afternoon.
Later, Snipes acknowledged that "the results were in progress when I came out and made" that statement.
"An election like the one we just finished almost has so many moving parts and so many components," Snipes said. "I'm pleased that we were able to accomplish what we did accomplish in the period of time that was available."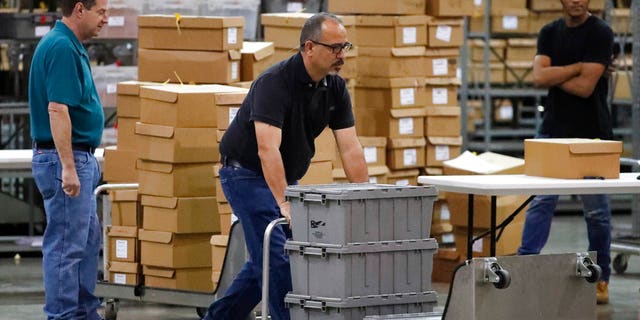 As of the 3 p.m. deadline for a machine recount of three close statewide contests, nearly all of Florida's 67 counties —except Palm Beach and Hillsborough counties — had reported updated results.
TRUMP SAYS 'DISASTER' SNIPES SHOULD BE FIRED, SUGGESTS SHE'S INTENTIONALLY SABOTAGING REPUBLICANS
"Basically, I just worked my ass off for nothing," said Joseph D'Alessandro, Broward County's election planning and development director.
D'Alessandro said he had a hard time uploading the results because he wasn't familiar with the website.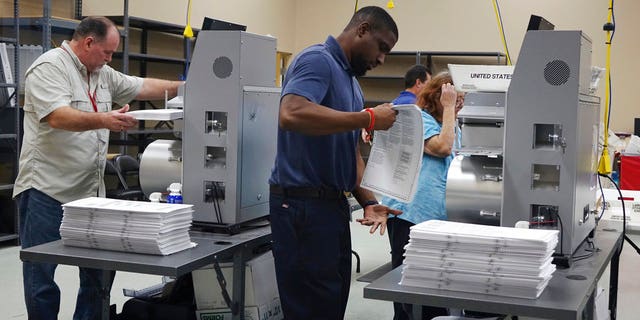 "Basically, I just worked my ass off for nothing."

— Broward election official Joseph D'Alessandro
"We uploaded to the state two minutes late so the state has chosen not to use our machine recount results," D'Alessandro said in the surprise announcement. "They are going to use our first unofficial results as our second unofficial results."
Broward has been under the microscope since the recount was ordered Saturday, and Thursday's mistake is just the latest in a series of missteps for the largely Democratic county. Last week, a judge sided with Scott's campaign in a lawsuit in which he alleged Snipes had violated state public records law and the Florida Constitution by withholding critical ballot information.
Earlier this year, a judge found that Snipes had illegally destroyed ballots in a 2016 congressional contest, leading the secretary of state's office to assign election monitors to supervise her office.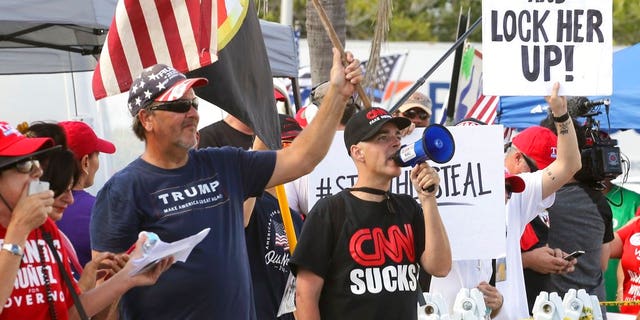 "It would have been both surprising and shocking if they had actually started [the recount] on time and completed it on time," Cathy Lerman, principal of the Lerman Law Firm in Florida, told Fox News.
Protesters have been camped outside Broward's Lauderhill recount site for six days.
Some carried signs that read, "Corrupt Snipes!!! Lock Her Up!" "Busted Brenda" and "I trust [Michael] Avenatti more than Brenda!" while shouting at election officials, counter-protesters and the news media.
"When they call this woman incompetent, they're wrong," President Trump told The Daily Caller on Wednesday, referring to Snipes. "She's very competent but in a bad way."
Since the recall was officially ordered on Saturday, Broward elections staff have had to sort through more than 3.5 million pages of ballots before they actually started to count votes. Several counties, like Miami-Dade, planned ahead and finished much faster than Broward.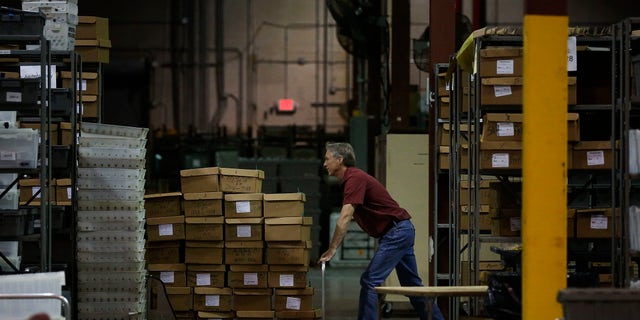 Now that the machine recount deadline has passed, counties will have until noon on Sunday Nov. 8 to submit results from a manual recount in Senate race between Nelson and Scott.
Palm Beach Supervisor of Elections Susan Bucher testified by phone on Thursday that she expects her county to complete counting votes in the Senate race in the "wee hours of today or tomorrow," and to submit updated numbers in time for the Nov. 18 deadline.
These updated numbers would count as long as they are submitted on time, even if Palm Beach County officials are not finished recounting in other races. There would only be a default to the original election numbers if no new numbers across the board are submitted by Nov. 18.
Additional rulings on court cases initiated by both parties could come overnight or early tomorrow.
Fox News' Peter Doocy and Faith Mangan contributed to this report.