Federal authorities have subpoenaed the social media company Snap Inc in an inquiry that appears to focus on Snap's March, 2017 initial public offering, the company confirmed to ABC News Wednesday.
Both the Justice Department (DOJ) and the Securities and Exchange Commission(SEC) have subpoenaed the company, which own the popular messaging app Snapchat.
The revelation about the subpoenas comes in the wake of a 2017 shareholder lawsuit alleging that Snap underplayed how competition from Instagram weighed on the growth of Snapchat.
"Snap has been responding to subpoenas and requests for information made by staff from the DOJ and the SEC," a spokesman said in a statement. "It is our understanding that these regulators are investigating issues related to the previously disclosed allegations asserted in the class action about our IPO disclosures," the spokesman said, referring to the company's initial public offering.
News of the subpoenas was first reported by Reuters.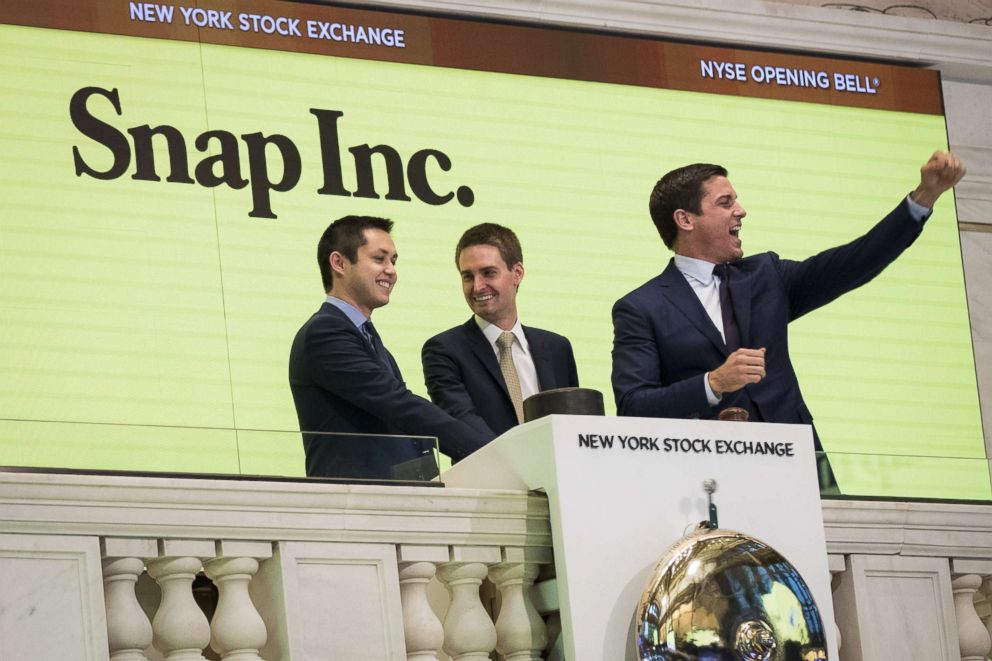 In May of last year shareholders sued Snap, alleging the company made "material misrepresentations and omissions concerning Snap's user growth" and issued "materially false and/or misleading statements in Snap's registration statement for its IPO."
"While we do not have complete visibility into these investigations, our understanding is that the DOJ is likely focused on IPO disclosures relating to competition from Instagram," the Snap spokesman said in the statement.
"We continue to believe the class action's claims are meritless and our IPO disclosures were accurate and complete," the Snap spokesman said.
The company pledged to cooperate with the requests for information, which were first reported by Reuters.
After Snap's $3.4 billion IPO its signature messaging app has disappointed investors and the stock price has dropped from its initial offering price of $17 per share to $6.71 on Tuesday.